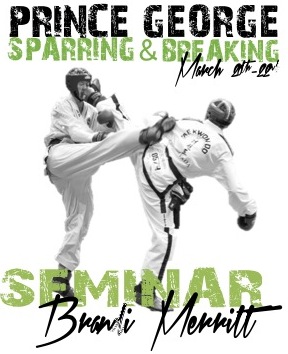 A Sparring & Breaking Seminar has been posted to the events page:
We cordially invite you to attend the 2015 Sparring and Breaking seminar by Brandi Merritt-Miyanaga. This exciting seminar will be held at Freedom TaeKwon-Do from March 21st-March 22nd!
Open to all students red belt and above, this seminar will be instructed by Brandi Merritt-Miyanaga, 6 time World competitor, 5 time World medalist, 2013 & 2015 Coach for team Canada and Class A Umpire!
With a cost of only $41.20, this exciting seminar will cover Conditioning, Sparring, Power Breaking, and Specialty Breaking!
Be sure to register soon as there is limited space available.
Click here for more information on the event and to register.